Inspecting Electrical Wires on a Classic, Vintage Sewing Machine
Better safe than sorry…This is an especially great motto when it comes to electrical stuff.
It never ceases to amaze me how many people that have an old sewing machine that they picked up "attic fresh" don't have bad wires on their machine. For a while, I thought that I must just have incredibly bad luck and all of the machines with deteriorated wires just magically end up crossing my path. But, now I know the real reason for the discrepancy. They aren't looking closely enough at the wires.
In order to inspect the wires, you have to get a really good look at them, all the way from one end to the other.

On the potted motor machines like the 15-91 and 201-2, this means removing the junction block at the back of the machine and removing the thumb nuts that hold the connectors. The wires coming from the motor have a black outer coating on them, but down behind the terminal, you can get a look at the actual wires underneath. If there is cracking, flaking, or stiffness to the wires, then the insulating material has broken down and I replace the wires. If I see any cracking of the black outer coating, I peel it off to look at the wires underneath. Almost always, they are cracking too.

See the wire to the left? It is off of a Signer 201-2. It's the neutral wire that comes off the coil and goes to the junction box at the back of the machine. I replaced it. No, the insulation wasn't crumbling, but it is was cracking.

Here are some closeups: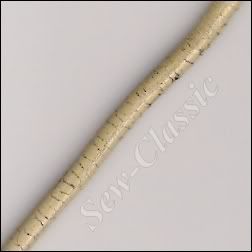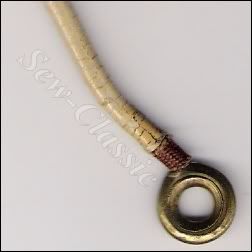 Personally, I replace wires with cracking, crumbling, stiff, split, gummy, gooey, brittle, flaking, damaged or taped insulation. These old machines have metal bodies and can easy become "live" with electrical current when the wiring is sub par. This makes bad wiring a significant safety hazard on these machines.
Be sure to look at the wires for the lamp as well. On the 201-2's they are usually fine, But the 15-91's and others often require new wiring to the light fixture as well. These, I HATE doing. Getting many of these fixtures apart and back together again is a royal pain. You can buy
after market light fixtures
, or you can remove the fixture altogether and use auxiliary lighting from another source.
Now, some folks will just stick heat shrink tubing over the bad wires, or patch up spots with electrical tape. That's their prerogative. When it comes to matters of safety like this, I replace the wires. Better safe than sorry…..besides, my hair is curly enough.
Please visit my website Sew-Classic.com

Trackbacks